Art Competition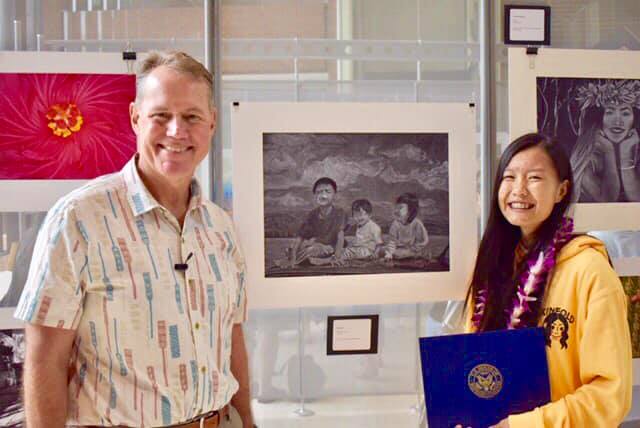 Each spring, a nation-wide high school arts competition is sponsored by the Members of the U.S. House of Representatives. The Artistic Discovery Contest is an opportunity to recognize and encourage the artistic talent in our nation, as well as in our Congressional District.
The Artistic Discovery Contest is open to all high school students in our District. The winning artwork of our district's competition will be displayed for one year in the U.S. Capitol. The exhibit in Washington will include the winning artwork from all participating districts from around the country. The rules, checklist, and release form for the competition are posted on House.gov.
Here are some important dates:
March 15, 2019               Deadline to submit entry form
April 22 to April 26          Art Drop off 1132 Bishop St, Ste. 1910 from 8:30 a.m. to 4:30 p.m.
April 29 to May 3            Art Exhibit & Judging – District Office Lobby
Saturday May 4              Awards Ceremony, District Office Lobby from 10 a.m. to 12 p.m.
If you would like to enter your student in the annual Congressional District Art Competition, please submit the form below.
* marks required fields of data.